To celebrate the release of
The Reluctant Duchess
, I'm giving away some things that would make Rowena smile.
~ Brookside chocolates.
Because . . . chocolate. Need I say more?
~ Pepperidge Farm cookies
A nice biscuit to go with her tea on a blustery day always hits the spot
~ Rooibos Red Tea
A little tea to go with those biscuits . . . ;-)
(Try adding a dash of cherry juice and almond extract to this. Seriously good stuff.)
~ Traditional Music of Scotland CD
Rowena's father says he has "a man McCloud who can pipe the faeries from their hills."
This best-selling CD might be able to do the same. (Well you never know!)
~ Signed copies of both Ladies of the Manor books
(If you already have them, think gifts! Or substitute any of my other books)
~ The story of George Muller
(whose faith inspired the characters . . . and me. Oh so much.)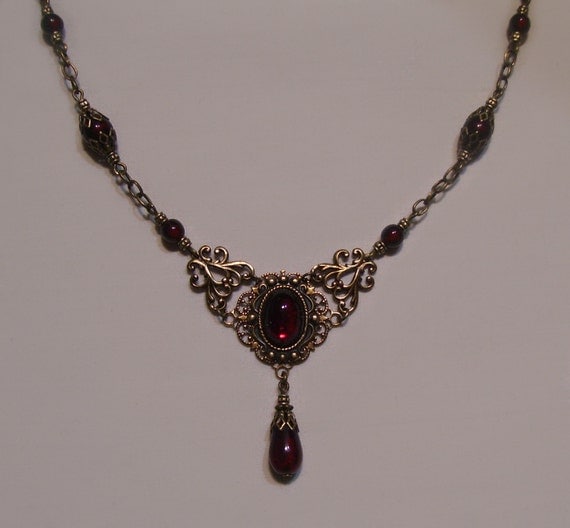 ~ Vintage style red necklace
Loosely inspired by the Nottingham rubies. (I don't have Nottingham ruby money to spend on giveaways. My apologies, LOL)
and a special something hand-crafted by me
~ Rowena's favorite scarf
This beauty, in a deep red reminiscent of the cover and rubies, would give Rowena comfort on those blustery days. It could drape her shoulders when she has just a bit of a chill
Made from a wool/acrylic blend that is super-soft. Machine washable and dryable.

Can't wait for the chance to win and need to read the book NOW? (Of course you do. Ahem.) Get it from your favorite site!


Contest will run from April 5 - 26.
Void where prohibited. Chance of winning depends on number of entries. Winner will have 1 week to claim prizes before another winner is drawn. Due to shipping costs, only US addresses are eligible.
a Rafflecopter giveaway