I know, I know--you read that title and think, "You mean, like, always?" Yeah, pretty much. ;-) Which is why I volunteered to run an online session on research for writers 20 and under as part of the NextGen Online Writers Conference!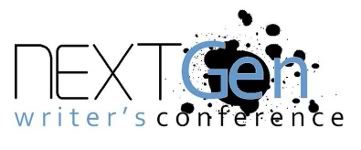 Have you heard about this? It's pretty cool, and all you teens out there need to check it out--and all you older folks need to recommend it to the young writers you know. Registration is free, but you've gotta be registered to take advantage of the cool classes and contests.
You can find info on the event and register at
www.NextGenWriters.com
. The presenters are all published authors there to chat about topics near and dear. Me, obviously, but also Stephanie Morrill, Melanie Dickerson, MaryLu Tyndall, Nicole O'Dell, Max Elliot Anderson, Caleb Breakey, Shellie Neumeier (who developed the event), Jill Williamson (who just won another Christy this week--Goooooooo, Jill!!), and Patti Shene. To find links to all their websites, check out the
presenter's page
at NextGen.
For my part, as you already know, I volunteered to talk about research. So in my post I cover why research is crucial, no matter your genre, and then dive into how to do it, touching on online searching, physical books, and experts.

PLUS--I'm doing a special giveaway for conference attendees and offering a free one-chapter (or 15 pages max) critique to one lucky winner!
The conference is August 2-3, so you've only got a couple weeks left to register! Don't forget to check it out!!